Sony annuncia Xperia XZ2 Premium
Ad un paio di mesi di distanza dalla presentazione di Xperia XZ2 e Xperia XZ2 Compact, Sony annuncia il terzo modello della serie, il più prestante: Xperia XZ2 Premium.
Sony Xperia XZ2 Premium, il top di gamma
Il nuovo modello è il successore di quel Xperia XZ Premium che ho recensito qualche mese fa. Del Sony Xperia XZ2 Premium si cominciò a parlare qualche settimana prima del MWC di Barcellona, quale dispositivo top che avrebbe introdotto il nuovo stile di design che Sony definì "MIRAI".
Dall'annuncio che Sony USA ha rilasciato, si intuisce, invece, un dispositivo che non sarà molto diverso dall'Xperia XZ2 se non per le specifiche tecniche di altissimo livello, primo fra tutti il display da 5,8 pollici 4K HDR. Secondo Sony il nuovo Xperia XZ2 Premium avrà uno schermo il 30% più luminoso del vecchio modello. La scelta del 4K indica la chiara volontà dell'azienda giapponese di offrire un'interfaccia ideale per usufruire dei moderni contenuti in altissima definizione, anche se dall'uscita del primo modello l'offerta non è particolarmente più ricca. Sulla cover posteriore troveremo un doppio obiettivo Motion Eye, un classico RGB ed un altrettanto classico sensore in bianco e nero. L'immagine sarà ottenuta dall'interazione dei due anche se sarà sempre possibile ottenere scatti separati, qualora lo si voglia. Sony ha, inoltre, annunciato un valore di ISO che non si sono mai visti sun dispositivo mobile: ISO12800 per i video e ISO51200 per le foto. Anche per la fotocamera frontale Sony ha previsto un deciso upgrade di quanto utilizzato in precedenza, utilizzando un obiettivo da 13 Mpx con pixel da 1/3.06″ per un miglioramento importante degli scatti con scarse condizioni di luce. La batteria sale a 3540 mAh dai 3180 del XZ2 del quale manterrà lo Snapdragon 845 ma aumentando la RAM fino a 6 GB. Sony Xperia XZ2 Premium sarà venduto in due colori: Chrome Black e Chrome Silver, esclusivi di questo modello. Trattandosi di un vero e proprio top di gamma, il prezzo (considerato che il predecessore costava circa 800€) dovrebbe essere vicino ai 1000€.
Nel comunicato ufficiale Sony, che allego in lingua originale, non parla di date precise per il rilascio, ma solo un non meglio precisato "Summer 2018". Speriamo che la casa giapponese non ricada nel vizio di qualche anno fa, quando dall'annuncio all'arrivo sul mercato passavano anche molti mesi.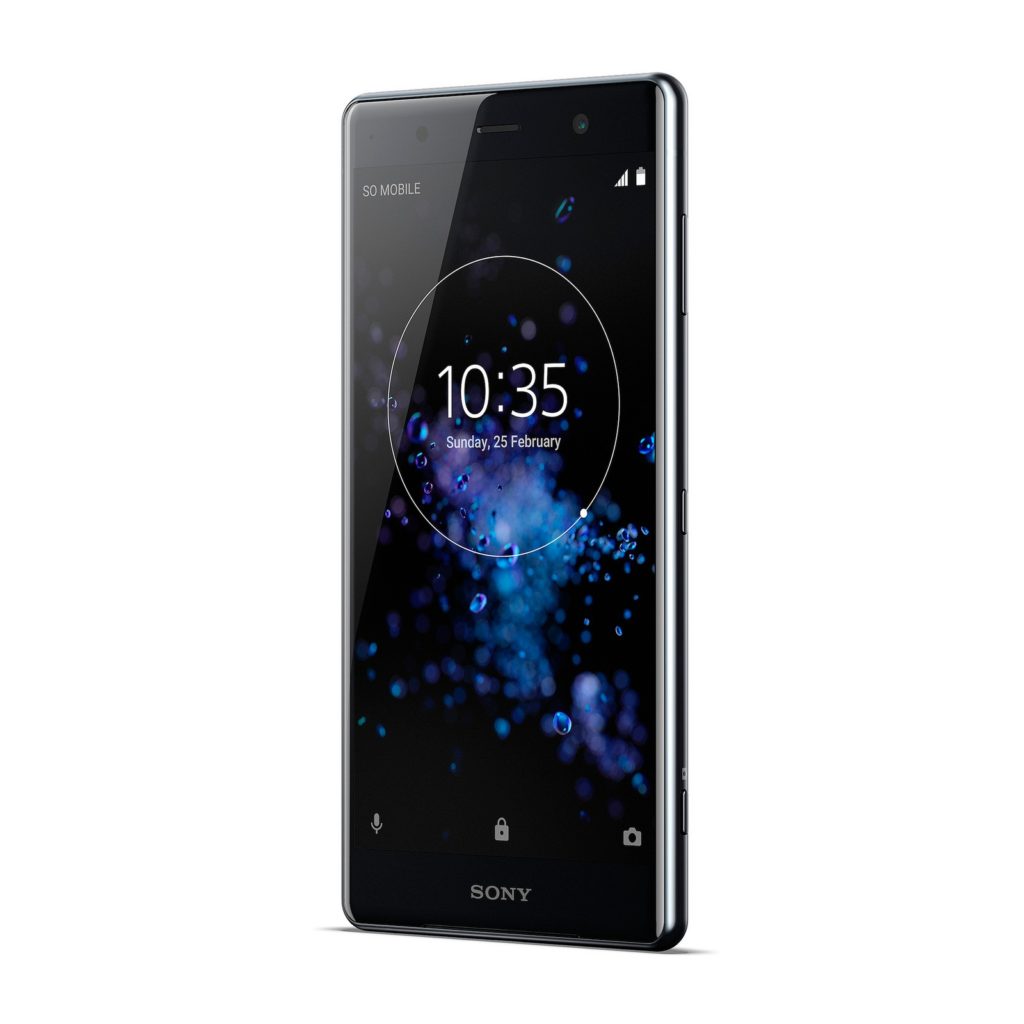 Stay Tuned!
Sony's New Xperia XZ2 Premium takes a bold step forward with ultra-high sensitivity dual camera, 4K HDR display and movie recording

World's highest ISO sensitivity video recording in a smartphone, 12800 for video and 51200 for photos with bright live view-finder
4K HDR display and the world's first 4K HDR movie recording so you can capture stunning 4K HDR movies and play them back directly in the palm of your hand

San Mateo, California, April 16, 2018 – Sony Mobile continues to push the boundaries of innovation with the new Xperia XZ2 Premium, featuring one of the most remarkable cameras ever made in a smartphone. Xperia XZ2 Premium boasts the world's highest ISO 12800 sensitivity for video recording in a smartphone, as well as ultra-high sensitivity 51200 for photos, enabling ultra- low-light capture previously only seen in interchangeable lens cameras. The advanced camera technology on Xperia XZ2 Premium is thanks to the new dual sensor system in the Motion Eye Dual camera and AUBE fusion image signal processor that captures more than the human eye can see. With XZ2 Premium, you can also film like a pro using 4K HDR Movie recording and play it back in the palm of your hand on the 4K HDR display, showcasing your favorite moments in crystal-clear detail and eye-popping color and contrast. It's the only smartphone to bring you true professional camera quality plus a premium entertainment experience, all powered by the ultimate in processing power with the Qualcomm® Snapdragon 845.

Unprecedented camera capabilities

Xperia XZ2 Premium is the first-ever smartphone to feature the new Motion Eye Dual camera, consisting of a black-and-white sensor for capturing clear contrast and the color image sensor for accurate color. Details from both sensors are then processed by the AUBE fusion image signal processor in real time, enabling video recording with the highest ISO12800 sensitivity ever in a smartphone (as well as an ultra sensitive ISO51200 for photos). The camera's ultra sensitivity with clean, noiseless images was previously only possible with interchangeable lens cameras. With this new addition to the flagship family, Xperia brings this highly advanced technology to the palm of your hand. With the Motion Eye Dual camera you can also express your artistic side. Select Bokeh and see your subject stand out from a defocused background, and take timeless photos in monochrome with a smooth gradation between black and white. The camera's low-light capability – as well as its artistic effects – are available for viewing with the live view-finder for an accurate representation of your subject. The Motion Eye Dual camera also features more professional features, such as 4K HDR Movie recording, so you can capture reality in incredible detail and true- to-life color. Plus, you can record 960fps Super slow motion in HD or Full HD to make highly dramatic videos. Xperia XZ2 Premium also offers one of the best front-facing cameras on a smartphone with its 13MP, 1/3.06″ low-light sensor and display flash – for outstanding selfies in any light.

Immersive viewing

Xperia XZ2 Premium has the ultimate display with a huge 5.8″ 4K HDR (that's 11% larger and 30% brighter than our previous 4K HDR display), so you can immerse yourself in your favorite movies and content in crystal-clear detail and eye-popping color. Thanks to this display you can enjoy your own 4K HDR content (since this is the only smartphone capable of both creating and viewing 4K HDR). Plus, whether you're watching a blockbuster or a video on YouTube, Xperia XZ2 Premium uses Sony's BRAVIA® TV technology, X-Reality for mobile, to up- convert content to near High Dynamic Range (HDR) for more cinematic contrast, color, and clarity.

Not only can you see your movies with powerful realism, but you can even feel them thanks to Sony's brand new Dynamic Vibration System that analyzes audio data and lets you feel the action in your hands, bringing your movies, games, and videos to life. Xperia XZ2 Premium creates a cinema-like audio quality when you're sharing your favorite videos with your friends thanks to its powerful front-facing stereo speakers. Featuring S-Force Front Surround, they're our loudest Xperia speakers ever. Sony's audio expertise also enables sound enhancing technologies for Xperia, such Hi-res Audio, DSHEE HX, and LDAC.

Sophisticated design

Xperia XZ2 Premium's cutting-edge technology is packed into a fluid and elegant design. It has a 3D glass surface that surrounds the exterior to create a seamless finish that's comfortable to hold and easy to carry. With an exclusive glass and metal finish, this smartphone not only looks beautiful with a premium feel but is also designed to be durable thanks to Corning® Gorilla® Glass 5 on both sides. Xperia XZ2 Premium is IP65/IP68 certified to withstand splashes and spills. It will be available in two contemporary colors: Chrome Black and Chrome Silver.

Ultimate Performance to the Extreme

Enjoy industry-leading performance with the cutting-edge Qualcomm® Snapdragon 845 Mobile Platform with X20 LTE. You will get immersive user experiences at lightning-fast connection speeds (up to 1.2Gbps) with the second generation Gigabit LTE solution. XZ2 Premium has 6GB RAM for additional speed and efficiency.

Xperia XZ2 Premium is built to keep you going all day with its high-capacity 3540mAh battery and Xperia's useful battery features, including Smart Stamina and STAMINA mode. Battery Care and Qnovo Adaptive Charging technology help the battery stay healthy to give you a longer battery lifespan. Qi charging is enabled to power up effortlessly and works with the new wireless charging dock (WCH20) and other compatible Qi chargers.

Availability

Xperia XZ2 Premium is available globally from Summer 2018 and will ship with Android 8.0 Oreo.